Cohiba

Short Ban Cube Of 10 Packs Of 10
Vitola

SHORT (CIGARILLO)

Length

82 mm

Ring Gauge

27 Ø

Duration

0 - 30 min

Strength

Medium

Origin

Cuba
These tasty little cigarillos are very popular since their release in 2017. An expolision of flavor true to Cohiba's usual brand taste, and a perfect quick smoke to be enjoyed within just a few minutes.
availability

Out of Stock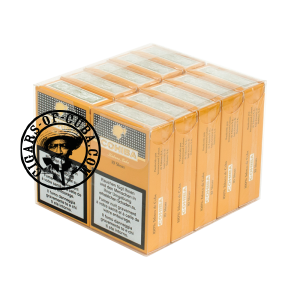 Post a review
Reviews
31/01/2018
Great little Cigar to share with family and friends
Besides the fast shipping to the U.S. These Cigars are a delicious 20-30 minute smoke. You get so many everyone you know can enjoy a great Cuban Cigar. I highly recommend these.
01/08/2017
NJBULLY1
I'm gonna start by saying the service was excellent! My cohiba shorts also arrived very quickly and I live in the US. These little cigars are amazing. Lots of flavor! They have the cohiba taste that the bigger cigars have.