Partagas

Shorts SLB Cab
Presentation

Habanos Regular Productions

Vitola

Minutos

Length

110 mm

Ring Gauge

42 Ø

Origin

Cuba
Presentation
Before
Burning
After
Possibly one of the finest cigars ever produced, the Partagas Short embodies all we have come to expect from a Cuban cigar. An explosion of different aromas led by vanilla, coffee, wood and leather all come together to produce an 'espresso' type start to this Tres Petit Corona. The Partagas power comes in discretely and before you know it, you are on an intense and rich finish and all you want to do is start again.
One of the best minuto. This full bodied vitola is appreciated by old smokers, new smokers and connoisseurs alike. Cabinet format if you want to age these great little cigars.
It's overloaded with wonderful hot spicy flavors.
It's a great summary of what a great Partagas can be.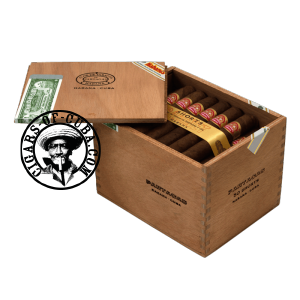 Post a review
Reviews
12/01/2018
A PERFECT SMOKE
The Partagas Short (cabinet) has it all... great draw... spicy flavors that keep intensifying... thick, billowing smoke.... this is not a 'coffee break' cigar... it is a cigar to be nursed, enjoyed, savored.... and have a second one on hand because as soon as you are down to the nub on this 30-minute smoke, you will be reaching for another.
04/10/2017
Excellent start to the day
I'm so happy these come in 50 cab. These are so delicious and fun to smoke