Montecristo

Petit Edmundo
Presentation

Habanos Regular Productions

Vitola

Petit edmundo

Length

110 mm

Ring Gauge

52 Ø

Origin

Cuba
Presentation
Before
Burning
After
Another of the 'Short' cigars being produced by Habanos S.A. for today's smokers. Big diameter (52, like the Edmundo), but in a small body which allows the smoker to jump directly into the power of the cigar. It is rapid and you will need a trained palate to pick up on the flavors through the quickly increasing power. An ideal cigar to have a to work for a quick break. All the complexity of a Classic Cuban in half the time.
The Petit Edmundo is a very generous and flavorful cigar, a medium strength smoke to be smoked slowly in regular puffs to avoid heating up.
A fat shorty cigar for a quick load of Cuban taste: sweet, earth and nuts. Experienced smokers may pick up on vegetal and herbal notes.
Small in length, big and bold in intensity. The end can come quickly, so watch out!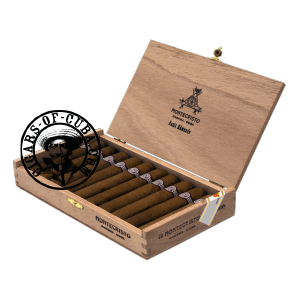 Post a review
Reviews
10/05/2018
One of the best!
This is by far the best cigar I have enjoyed in my life! This precious gem has a smooth opening, and in all phases is a great smoke. I would recommend this beautiful cigar to anyone, either a first timer, or seasoned veteran smoker.